I thought you all might be interested in the milestone the BASIC interpreter just reached: it just ran its first interactively entered program on the C256 hardware. Here's a screenshot: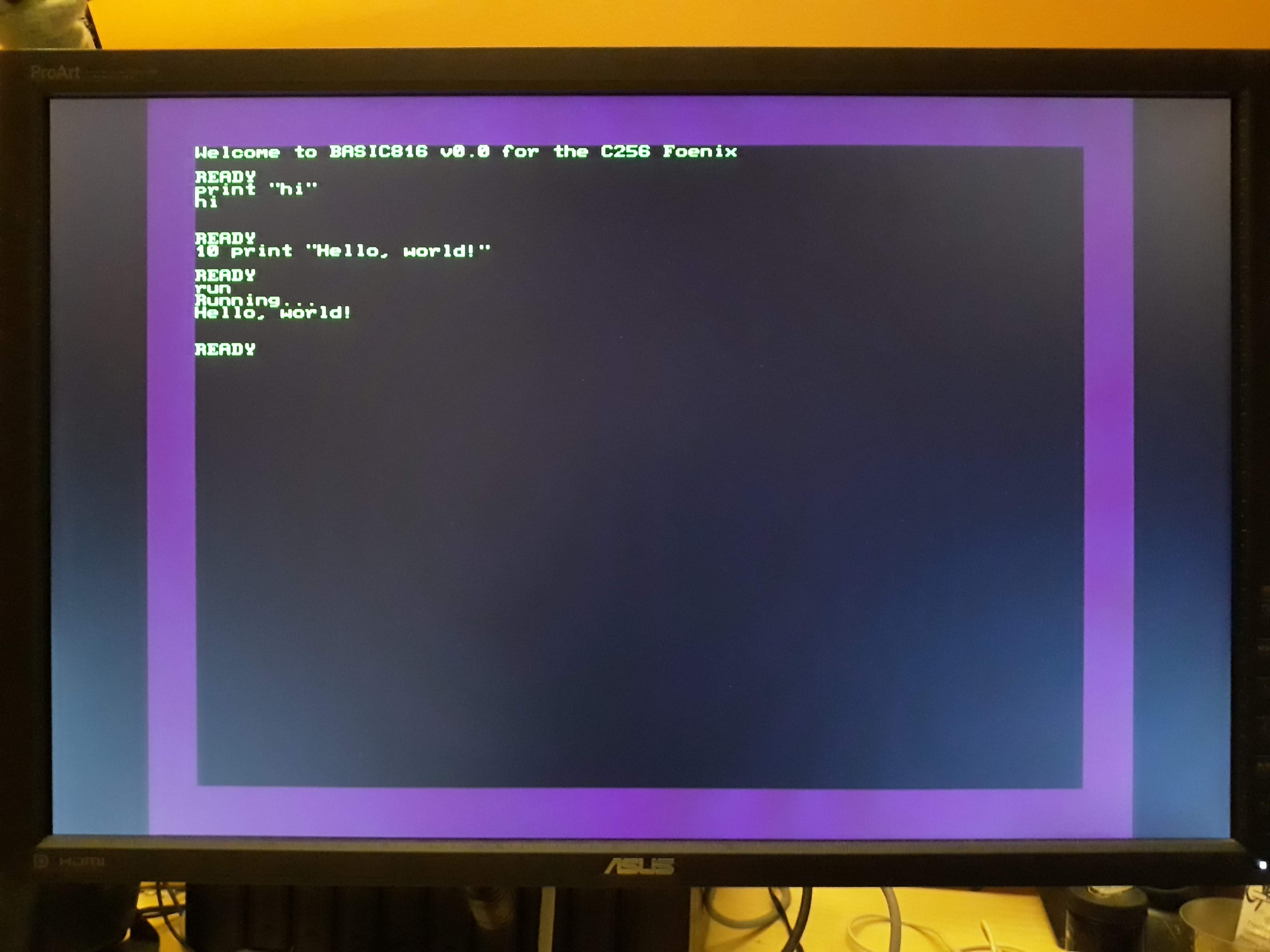 So as not to misrepresent things: the interpreter is very limited and buggy at the moment. It's nowhere near even an alpha stage of development. Only a few statements are implemented and passing simple unit tests, only integer math is supported at the moment, and the interactive code will go off and sulk if you look at it funny. Still, this is a moment I thought worth sharing.
By the way, I only just integrated the interactivity code into BASIC. It provides a very simple screen editor interface much like what the Commodore 8-bit machines had where you'll be able to cursor up to a line on the screen, make a change, press RETURN, and have the program be updated accordingly.